Professional movers look to US Cargo Control for professional moving equipment. Whether you're a small, family-owned business, or a Fortune 500 company, we want to help get you
what you want, when you need it.
We Work for You
Big or small, we develop custom pricing programs that fit your business. Whether you're a Fortune 500 company or a family moving business, let us help your bottom line with custom pricing. We promise to offer the very best price possible.

Get a Quote

Dedicated Account Manager

Getting to know you and your business is important to us. Your dedicated account manager will partner with you to help with whatever you need. We're here to answer your questions when you need help. We work for you.

Fast Shipping

Keeping products in stock and ready to ship means you'll receive your order as quickly as possible. When you need your supplies, you don't want to wait. Order by 4pm central and we'll get your order out that day. Most orders arrive within just 1-3 days.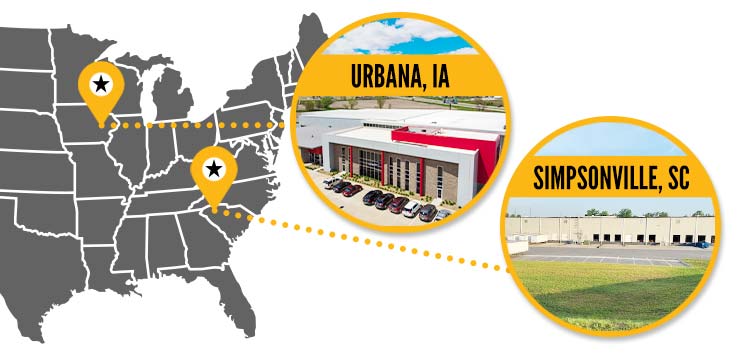 Multiple Warehouses for Faster Lead Times
Our multiple distribution centers allow us to reach nearly 80% of the U.S. within 1-2 business days for all orders of in-stock items.
"We utilize US Cargo Control at all of our locations because A) They listen, and B) They care about their clientele…the focus is always our wants and our needs. They follow through with what they promise. We are thrilled to have a partner like US Cargo Control in the system." 
- Les Wilson, TWO MEN AND A TRUCK® - Durham, NC
Put Us to the Test
Call Us Toll Free:800-867-1210
Email:MovingSupplies@USCargoControl.com
Hours:Monday - Friday, 8:00am - 5:00pm CST