Webbing Straps
Webbing straps come in a variety of widths, strengths and colors, which makes them extremely useful and versatile. The two main types of webbing are polyester and nylon. The fabric type is what makes one kind of webbing strap better than the other for specific applications.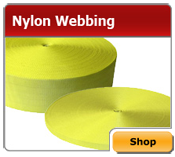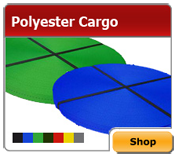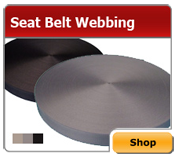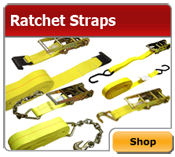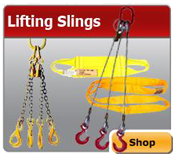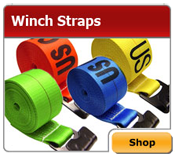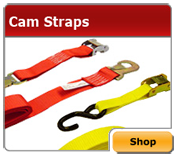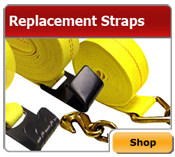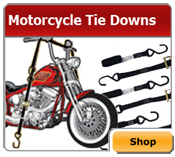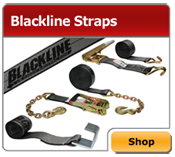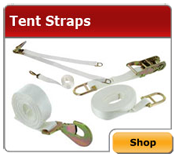 Polyester Webbing Straps
Polyester webbing has a very little stretch, so it's best for tie-down applications like ratchet straps, cam straps, E-track straps, winch straps, tow straps, cargo nets, etc., since the low elasticity eliminates slack or give once secured. A webbing strap in polyester can also be very useful in lifting sling applications.
We offer one of the widest selections of polyester webbing straps available on the market. Widths range from 1" webbing to 4" webbing, in bulk 300' rolls or by the foot; 14 color choices are available.
Seatbelt webbing is another variation of a polyester webbing strap. It has a slightly more narrow profile than traditional poly webbing and is generally a less expensive option.
Custom straps in either our regular polyester webbing or seatbelt webbing are also always an option by calling
866-444-9990
.
Nylon Webbing Straps
Nylon web combines both strength and stretch, making it ideal for applications that require flexibility: recovery straps, lifting slings, etc.
Our nylon webbing straps are available in a wider range of widths than some other types of webbing- from 1" wide to 12" wide, which offers many different tensile strengths so you're sure to find the right nylon webbing strap for your job.
As with our polyester webbing, we also offer custom straps in our nylon web just by calling
866-444-9990
.