Custom Cargo Nets

"We can create cargo nets customized for your specific application. Give us a call for a quick quote or use the form below. Bulk quantities are also an option."
- Brennan
Custom cargo nets are one of our specialties. Choose the webbing width and color, hardware, hole sizes, and overall dimensions, and we'll first create a digital design for approval to ensure it's what you need. Once approved, we'll manufacture the net(s) to your specifications.
Custom Options
Polyester Webbing
Widths: 1" or 2"
Colors:

Hardware
Hundreds of variations offer endless possibilities. Not sure what you need? Call
888-794-1319
and a member of our Sales Team can go over all of your options.
End Fittings
Ratchet & Cam Buckles
E-track and L-track Fittings
+ More
Dimensions
Choose net length and height, plus overall length and height. You also choose the dimensions of the holes based on your application needs.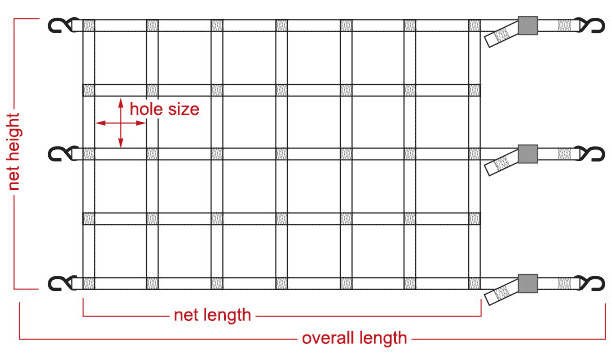 Request a Quote
Call our team of Cargo Control Specialists at
888-794-1319
or complete and submit the form below and we'll contact you.